The Summerhill Luxury Rental Apartments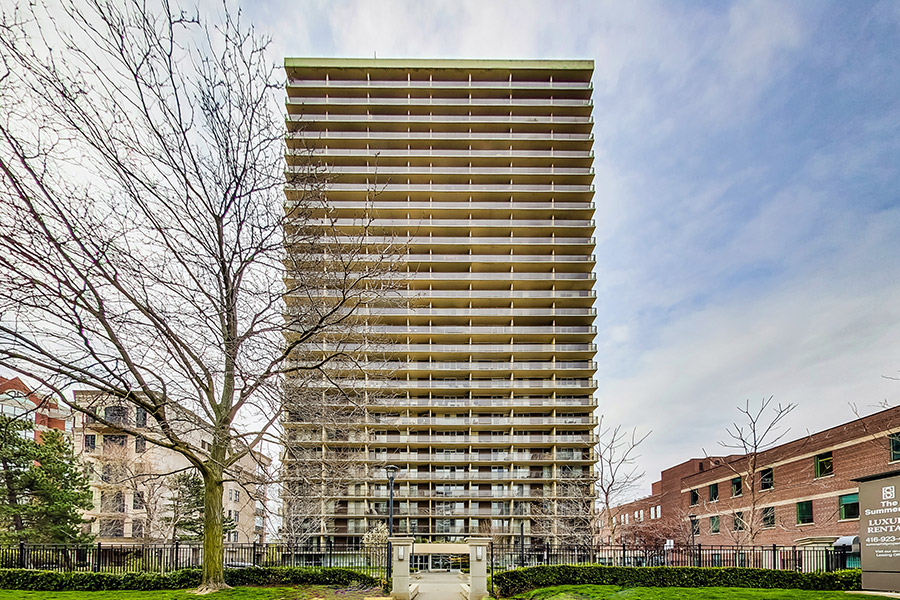 Enjoy large spacious luxury living in the heart of the city, in a rental apartment at 7 Jackes Avenue. Check out our renovated apartments ranging in size from a 500 sq ft junior one bedroom to a 750 square foot full size one bedroom to a large 1000 square foot two bedroom up to a 2000 square foot penthouse. Take advantage of a full range of amenities including on-site management office, concierge, swimming pool, tennis court, outdoor patio, BBQs, fitness room, saunas, guest suite, party room and tuck shop.
Get into the apartment that's right for you!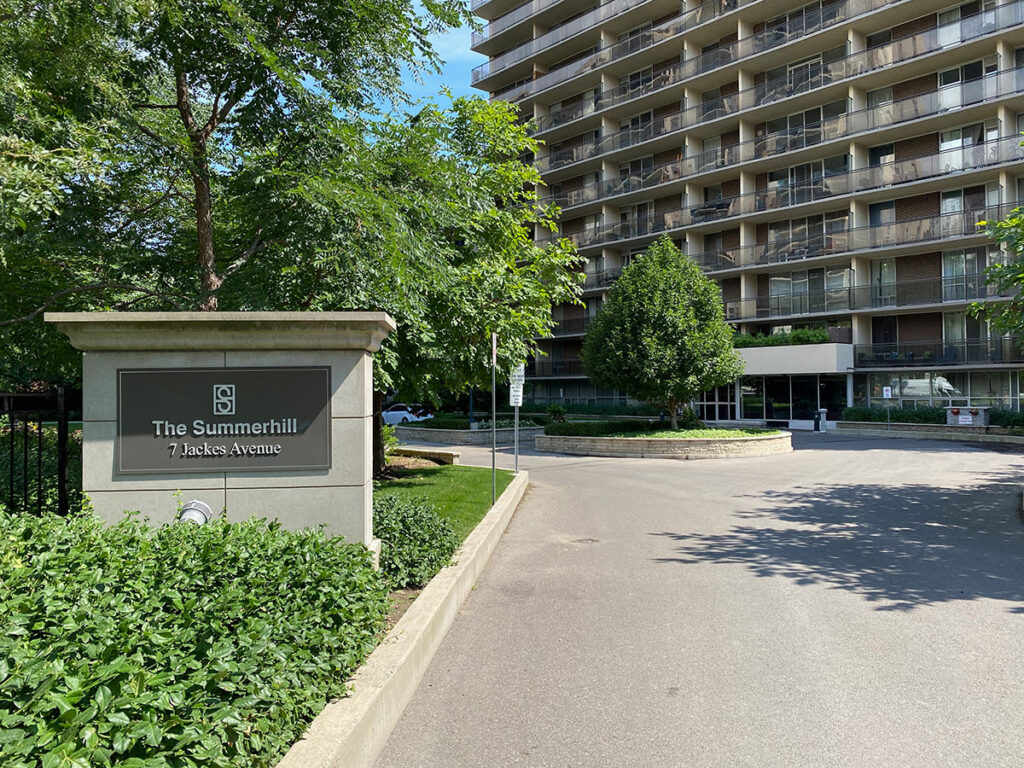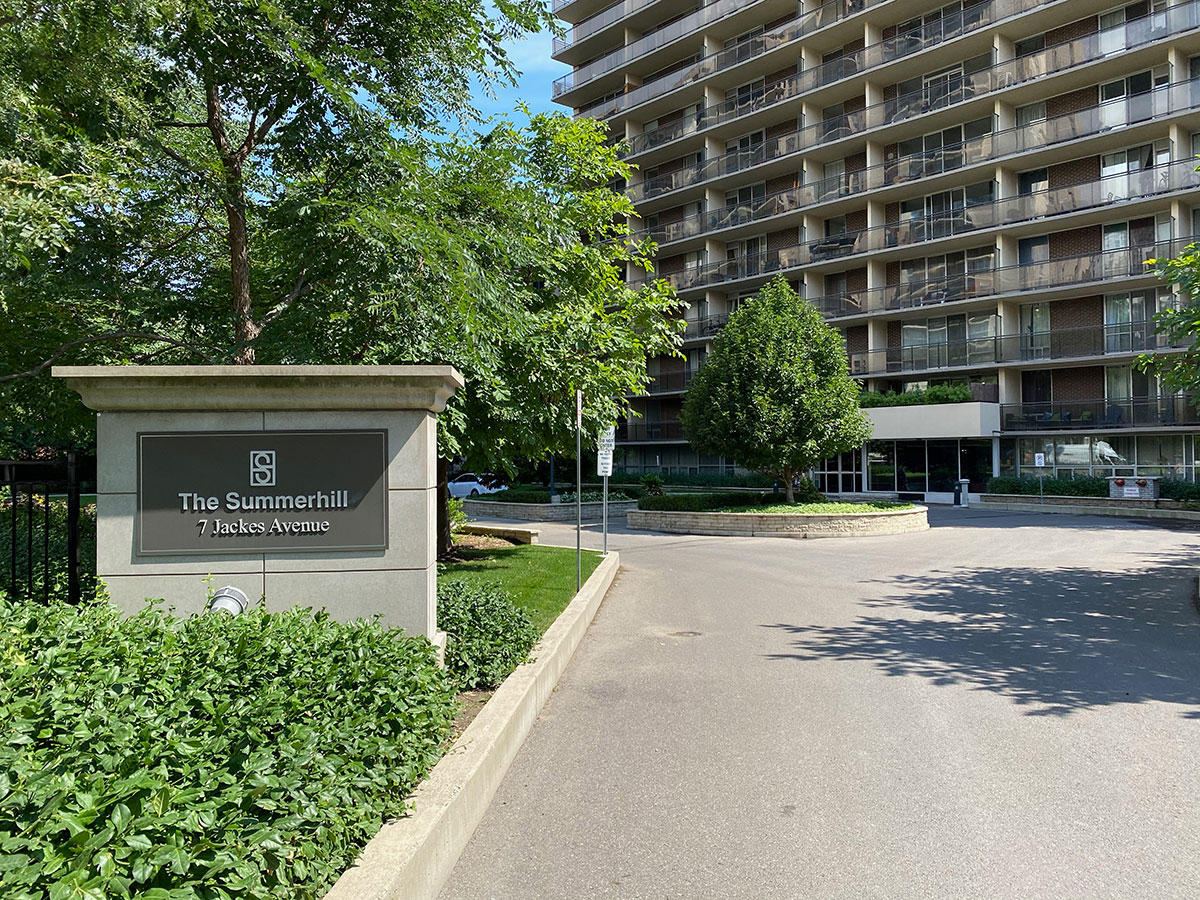 Deer Park Luxury Apartments
While in your suite, sit back and enjoy spectacular views of Toronto. Step outside and you're next to beautiful Rosehill Resevoir and David A. Balfour Park – where the lush greenery and beautiful walking paths provide nature at its best. Then, walk just a few blocks north, and you'll find yourself at bustling Yonge and St. Clair – bursting with restaurants, shops, banks, grocery stores and more. Of course, if you're heading for another destination, board the subway at TTC St. Clair Station or Summerhill stations, both conveniently located just a few blocks away.
Whether you're moving within Toronto or relocating to the City, your apartment suite at the Summerhill quickly feels like home – with the courteous staff ready to welcome you. At the end of your day, pick-up your parcels from the concierge and relax in your suite; cook dinner while you enjoy the evening skyline; or end your day with a workout in the large indoor swimming pool or fully-equipped fitness room.
Anyway you choose, you'll find comfort at home at The Summerhill.