The Cottingham Manor Rental Apartments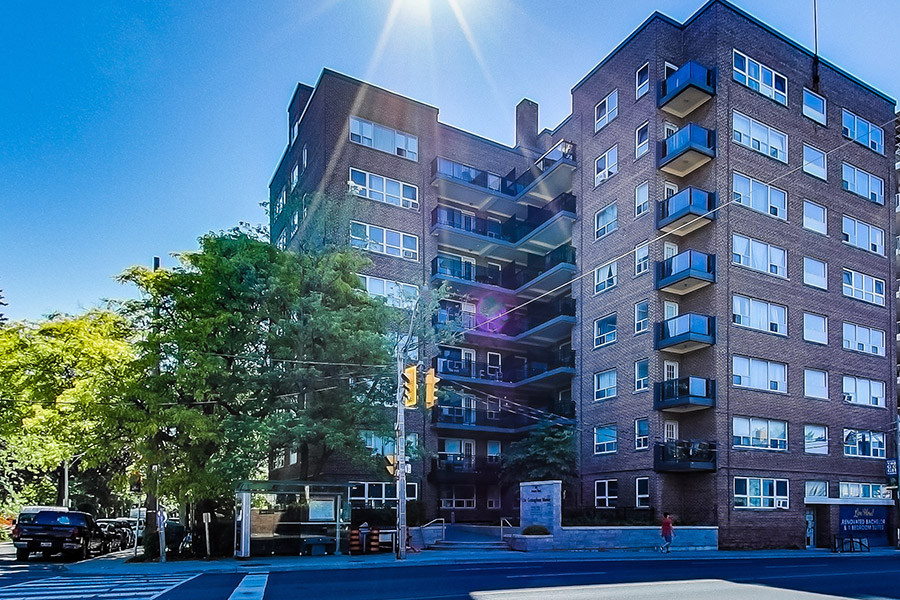 Located in the beautiful Cottingham Street neighbourhood, The Cottingham Manor boasts of comfortable, clean and spacious bachelor and one bedroom rental apartments in an Art Deco inspired boutique style building.
Bachelor & One Bedroom Apartments on Avenue Road
If you're headed out, take a short stroll to the charming streets of Yorkville or the elegant shops at Hazelton Lanes. If you're heading downtown, the bus right in front of your door will take you to the University of Toronto, the ROM, or the downtown hospital strip. If you're just out for a walk, wander down to the end of Cottingham Street and you can enjoy the school playground or cross over to conveniently get to Yonge Street. When you're ready to settle back in at home, you'll enjoy the courteous staff and the comfort of living at The Cottingham Manor.
We take pride in making The Cottingham Manor a place you'll want to call home.